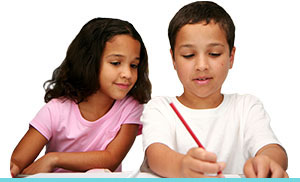 Find Child Care
Alameda County has three Childcare Resource and Referral Agencies for families.  The agencies offer free child care information and referral services.  If you need help paying for childcare, ask staff about subsidized child care programs.
Bananas, Inc.
510-658-0381
http://www.bananasinc.org
For families who live in Northern Alameda County: Alameda, Albany, Berkeley, Emeryville, Oakland and Piedmont.
4 C's of Alameda County
510-582-2182
http://www.4c-alameda.org
For families who live in Southern Alameda County: Ashland, Castro Valley, Fremont, Hayward, Newark, San Leandro, San Lorenzo and Union City.
Hively
925-417-8733
https://www.behively.org
For families who live in Eastern Alameda County: Dublin, Livermore, Pleasanton and Sunol.
Head Start Programs
Head Start promotes school readiness by enhancing the social and cognitive development of children through educational, health, nutritional, and social services.  For more information, contact an Early Head Start or Head Start in your area. 
Early Head Start: Children ages 0 – 3 years
Alameda Family Services: 510-629-6300
(Alameda)
Brighter Beginnings: 510-437-8950
(Home-based Program: Oakland)
Cape, Inc: 925-443-3434
(Hayward, Dublin, Pleasanton, Livermore)
City of Oakland Early Head Start: 510-238-3165
(Oakland)
Kidango: 855-757-5437
(Hayward, Union City, Fremont, Newark)
Through the Looking Glass: 510-848-1112 x8207
(Center-based Program: Oakland; Home-based Program: Albany, Berkeley, Hayward, San Leandro, San Lorenzo, Union City, Fremont, Newark, Castro Valley)
Unity Council: 510-535-6900
(Oakland)
YMCA of the East Bay: 510-848-9092
(Albany, Berkeley, Oakland, Hayward)
Head Start: Children ages 3 – 5 years
Alameda Family Services: 510-629-6300
(Alameda)
Brighter Beginnings: 510-437-8950
(Home-based Program: Oakland)
Cape, Inc: 925-443-3434
(Hayward, Dublin, Pleasanton, Livermore)
City of Oakland Early Head Start: 510-238-3165
(Oakland)
Kidango: 855-757-5437
(Hayward, Union City, Fremont, Newark)
YMCA of the East Bay: 510-848-9092
(Albany, Berkeley, Oakland, Hayward)
Other Resources
Early Oakland is a resource to help families locate free or low cost early childhood care and education services in Oakland. Visit http://earlyoakland.com/